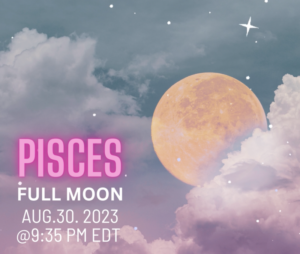 PISCES Super Full Moon
Under this Full Moon the weight of responsibility centers around manifesting a better life. It also encourages reflection about how life 'should be'. Does it reflect your current reality?
We might not feel so great coming to this realization – but it can also be enlightening. Greater clarity can be had, and inner peace cultivated.
As an aside, when Venus stations direct on September 3rd, and while we are fueled by the will of Mars under leadership of Peacemaker Libra, the universe has our back as we engage in this period of inner-world processing.
Indeed, efforts made to bring out the best of us are well supported.  Of course, it is unlikely there's a way around shining a brighter light on those…ahem… darker spots.  It might be wise to keep in mind 'surface level dealing can only result in surface level healing'. Need it be said this is no time to indulge in illusory ideals?
Remember Full Moons heighten our awareness of what of needs releasing.  In this case, the Sun is pulling out of opposition to Saturn suggesting adjustments are needed to apply 'what we know now'.
How perfect is it that Mercury, is extending its stay in Virgo where it has slowed it's roll in retrograde motion (Mercury Stations Direct Sep.15). The Virgo archetype known to have a pronounced pre-occupation with self-improvement.
The cosmic message here? The idea of perfection is moderated by a more practical approach.  It is no surprise then, many of us are busy reworking the details of it all.
Sun/Rising Sign Notes…
ARIES:  Labours of love.  Peace Pacts with yourself & others.  Home. Finance. 'The fuss'.
TAURUS: Friends. Family. The finer things. The 'how to' of fostering inner peace.
GEMINI: Honouring. Walking-the-talk of beliefs in Love. At Work. & at Play. Exemplify.
CANCER: Cost/Benefit analysis of the comfort zone.  Finance. Friends. Foreign Places.
LEO: Depth of 'the deal'. Heart. Value. The terms. Conditions. Negotiations. Finance.
VIRGO: Pushing for peace. The Details. Desires. Prep for planting 'the seeds' & personal pacts.
LIBRA: Pulling in. Pulling together. And putting out your best. Health. Finances. Relationships.
SCORPIO: Productive talks.  Passive contemplations. Beauty of balance. At Work. In love. In life.
SAGITTARIUS: Power of peace. Value of stability.  Responsibility. Liability. Home. Work. Learning.
CAPRICORN: Change of expression. Belief.  Beauty of honest self-confession. Fair play. Fair value.
AQUARIUS: Vision. Work. The dream. The plan. Cultivate. The long game. Heart mission.
PISCES: Pruning. Making room. Quality. Personal expression. At work & in terms of finance.
ANNOUNCEMENTS
---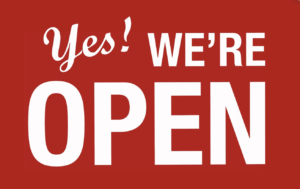 After a busy spring touring across Canada online readings are once again open!  I will be available on Tuesdays & Wednesdays moving forward. 
Also Galaxy Psychic tours will begin their 2023 Ontario Fall tour in August - kicking off in Ottawa over the weekend of August 3rd,2023.  Click here for more info.
A little bit about me & what I do...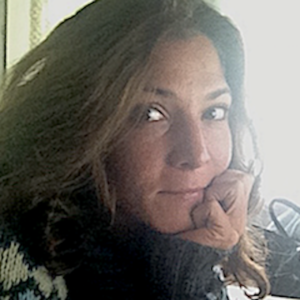 Astrology is the love of my life. I've been in professional practice since 2011. It isn't just a job or career path with a finite end. There is too much to explore in the field of Astrology -- and it is evolving at lightning speed.
In a nut shell this awe-inspiring observational tool has grown in sophistication from the first moment our ancestors looked up to the starry heavens-- what does this all mean, who are we, what are we doing here? Continue reading...
Follow me on: